Gaming
Each year I resolve to blog more frequently. I often wonder why I keep a blog if I don't post to it regularly. Maybe I think of it more as a time capsule of my ideas and research. Or maybe I'm just lazy. I thought posting to my blog at least once every other week was a realistic goal. Looks like it might be once every two months. So I better make this a quality post.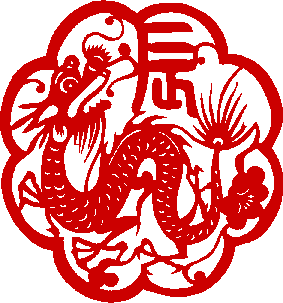 Lots of ideas lately. First, I was searching for others online who were interested in taking advantage of students' interest in video games by creating a back-channel or gamer layer to my class curriculum and found Jess McCulloch's very cool work in Melbourne. He's even added the augmented reality layer by making his learning-game take place outside the classroom. Now, how do I take a typical Language Arts curriculum for 8th grade and create a digital game that takes advantages of things like earning XP (experience points), completing quests, unlocking special content, and collaborative/guild problem-solving all while stealthily improving their reading and writing skills? If there's anything like this out there, somebody let me know. I attended the Games in Learning conference in London two years ago and once again I didn't see that many teachers there that wanted to develop their own games. That day is coming soon when the game-developer will be in high demand by schools to build games for their specific curricular initiatives.
Last night, I spent far too long researching independent reading incentive programs. After a short search on the English Companion Ning, it appeared that Reading Plus and Scholastic's Read 180 are leading in this area, yet neither of these use any type of game elements from what I could tell from their websites. Not that they need to. Getting kids to read independently isn't going to happen if you rely on those token reward systems. But, a game environment that not only kept track of the books that kids read, but also provided appropriate texts from different genres and appropriate places online (blogs, podcasts, newspapers, magazines) would be one step in the right direction. Add to that a gamer layer where students work through a series of tasks that involves them accomplishing their own reading goals (total pages or minutes read) or a particular challenge like reading a classic novel and it's more than just having kids collecting info on the books they've read, which is what I've tried with my students in the past when we used GoodReads. Maybe add in a component where kids can check their reading comprehension level and a tool that offers up a challenging set of books to read based on their reading comp score. I've tried using a blog for two years now and it's just been so clunky that it hasn't met my expectations.
Second idea involves on-going thoughts about e-portfolio systems and how to make the most of a laptop learning environment. Currently, I use Moodle for students to turn in most of their assessments. Moodle is great for this and for grading quizzes. Beyond that it does little to help me pull together the students' work in one place where all interested parties (me, the students, parents, support staff) can easily reflect on it, notice areas of strengths and weaknesses and most importantly note evidence of making progress towards the learning standards for the year. What if you had one space, both on their computer and synced online, where each time they uploaded any of their summative assessment they would self-assess with a corresponding rubric and this would be stored in one place. While I'm assessing it, I can make notes of areas of needed review, link to online tutorials for remedial help, indicate where a student is on the standards-based reporting spectrum (below, approaching, meeting or exceeding) and offer any other feedback to the student. The key piece is that I can use the digital environment to keep a running record of areas of need much easier than I ever could with the paper-based system (or so I think). What if you had one page with all of the standards for the year and when you click on one, say Student is able to write an effective essay with a clear thesis statement supported by sound evidence and reasoning the assignments that've been tagged to SHOW that the student can do this instantly become available. This is what standards-based reporting is supposed to achieve. Isn't it? This idea probably isn't much fun for students so what if it was more of a thematic space based on essential questions or used a metaphor like a suitcase and you had items, such as a book or globe or calculator that brought you to the related works for those subjects. I just don't think the kids will be excited about a portfolio until late in high school or college when they see the real value of it. What if you used an acronym like  PICASSO (Personal Inventory of Creativity, And Self-Sustained Observations)? Kids would see it as a work in progress. Hey, what's that you're working on there? Oh, it's just my PICASSO. Maybe. Sounds better than portfolio.
Lastly, two very quick shout outs of two new storytelling tools. Cowbird. One powerful image. One powerful story. I'm heartened that in this hyper digital age, it's clear people still want to hear a good story. And there's lots of people out there who have stories to tell. Friends over at the Center for Digital Storytelling have launched their first of hopefully many apps. SharedTime allows you to see a collection of stories about volunteering. I always found it hard to first find a collection of quality digital stories online and this app eliminates that search. Those folks in Canada know how to put together slick digital storytelling devices. Check out the National Film Board of Canada's app!
Once Upon a Time Card Game
I ran across this card game years ago in the US. You can imagine my surprise to find it on the busy streets of Shanghai, complete with Chinese translations for the English words on the cards. I've tried a variety of storytelling and improv games to spark student interest in storytelling. This one has been the most successful.
It's a simple idea. A set of cards representing five basic story elements: Character, Place, Event, Aspect, Item. You hold five to ten cards in your hand depending on how many players are in the game. The goal is to be the first person to complete your story goal, which is a card drawn at the beginning of the game that says something like "The spell was broken and the king returned to rule the kingdom." You play your cards one at a time as you tell your story. Other players can interrupt you with one of their cards if it fits in the story. When the students were just figuring the game out, I suggested they leave the special interrupt cards out of the game that allow a player to interrupt at anytime.
When a player won the game by completing their story goal using the cards in their hand, the students enjoyed continuing the story with an alternate ending. This allowed everyone to play their hand. The game makes a great warm-up to class, but groups larger than five break down quickly. I was surprised by how well students could create a fairy tale, particularly for many of my non-native English speakers. Even the quietest of my students were telling stories with the aid of these cards.
We just finished the novel The Giver. I'm wondering if we create a set of cards that match the Characters, Places, Events, Items and Aspects of the story will it help students discuss the story more effectively. We'll see. I noticed on Amazon.com that they're now selling a blank set of cards for you to create your own story cards. While the fairy tales are fun, I'd like to see a more modern set of characters, places and events that would help students flesh out an idea for a short story.
Story Spine App
I'm sure it won't be long before the Once Upon a Time card game becomes an iPad app. I'll buy it when once it hits the store. If you're looking for a quick story template tool. Story Spine is one of many tools students can use to either retell a book they've recently read or to create a story of their own.
You don't really need an iPhone/iPad version of this. I print this out on A4 paper and laminate it to use in the classroom.
iStory  
With the rise of electronic entertainment, we are seeing games reach a very prominent status in everyday life. Modern culture is increasingly dominated by electronics, and the new games that electronics have made possible are compelling creations that suck away huge amounts of time. At such a time of adjustment, it's a good idea to go back to the roots of games, and think about why they exist in every human culture, why children of all ages play them, and what important role they play in the development of our brains. – From Raph Koster's Theory of Fun
I've been to a lot of conferences. And most of them are often disappointing because the presenters are not effective public speakers or the workshop sessions do not really match the description in the conference program. This conference was different. I left inspired to teach with games and with a long list of valuable resources. More importantly, I left with important ideas to share with colleagues and not just a laundry list of links to add to my delicious account. The research around the role of electronic games in learning continues to expand. MIT, Harvard, Stanford, Carnegie Mellon, Georgia Tech (GO JACKETS!) Indiana and Wisconsin Universities all recognize that computer games can add to our explorations of determining what works in our classrooms. What's often misunderstood by many parents and teachers is that there's a HUGE difference between the games Grand Theft Auto, Call of Duty and games such as Civilization, Animal Crossing, Little Big Planet and MYST.
The WOW STUFF: Carnegie Mellon Professor Jesse Schell's talk. Create situations for students that demand SHARING of ideas, talents, skill-sets. Replace grading system with an Experience Point system. Similar to how video games are structured, students earn points and level-up by completing assignments and tasks. No gray area for how you're doing in the class.
Gaming Literacy. Ewen McIntosh's talk. Gaming is its own literacy, part of the New Media literacies. There is a growing chasm between schools that continue the entrenched model of teaching to the test and those that recognize a need to spend more time clarifying what does it mean to be literate in the Digital Age.
Games that support writing development. As an English teacher and digital storytelling facilitator, I'm interested in the grammar of not only quality literature, but also that cross-section between literature, movies and now games. What literacies do we develop by interacting with a game version of a classic novel? By deconstructing a movie, graphic novel or game version of the Odyssey? By creating our own version or a choose your own adventure game version? Tim Rylands has been touring the UK schools showing teachers and students how to use the classic game MYST to spark creative writing as well many other a few other games-based writing projects. There's a lot potential in the using the Choose Your Own Adventure story model for engaging reluctant writers. I plan to test out a few ideas where students create interactive fiction/CYOA stories using either iWeb, Wikispaces or an online tool that allows you to then make your story available via the iTunes store to be played/read on the iTouch/Phone/Pad.
Scotland's Consolarium. Maybe because it's much smaller compared to the UK and US that this country is able to convince so many of their schools that games-based learning is effective practice. The Consolarium site documents clearly the work they've accomplished and makes it accessible to all teachers via their national intranet. Spend a few minutes checking out their Sharing Practice section and you'll get a sense of what "games-based learning" means in a classroom context. Ollie Bray and Derek Robertson were excellent representatives and speakers on the work of the Consolarium. Be sure to invite them to your next edu-tech conference!
Games and Simulations. We've come a long way since Oregon Trail, Math Blasters and Carmen San Diego. Or have we? Tom Snyder Productions was the pioneer in the US in this field. The Decisions, Decisions series is still one of the most effective pieces of educational technology software I've used in my nearly twenty years of teaching. But they are no longer in business. In their place are companies like Playgen.com that allow free access to their web-based simulations or "serious games" in hopes you'll hire them to develop a simulation for your company, school or learning need.
TOOLS for making your own games. It keeps getting easier, but that doesn't mean students are making better games. The same principle applies to Powerpoint presentations, digital stories, podcasts, short films – kids need plenty of practice to proficiently produce anything that makes sense. In addition to programming /game-making tools like Scratch and Alice, you can now use the game engines Unity or Platinum Sandbox. The XBox even has an easy tool for making games – Kodu. Looking forward to testing that out. 2DIY is another set of game-making tools. The Nintendo DS now has a Do It Yourself game-maker called WarioWare.
There's much more to review here, but for me it was the ideas that I took away that are most important to share. Two of them resonated with me: James Huggins of Made in Me reminded us that too often the emphasis is on the relationship of the child to the software instead of encouraging the child's relationship with the natural world. His Land of Me game provided an engaging story development tool that then provides items the child can print out that encourages play based on what was created in the game.
The second idea, more an observation of schools' resistance to adopting practices that clearly work for children, was related to Dorothy Heathcote's drama in education legacy. For close to fifty years, her work has engaged children in nearly all environments. She's proven that drama is a powerful tool for helping students achieve meaningful learning, yet drama in education is still only included in 25% of our schools – maybe less. In twenty-five years, will this be the same attitude of games-based learning?
And now the games.
Farmville – Facebook game that raised over $1 million for Haiti earth quake repairs (yes, there is some controversy too).
Little Big Planet – PS3 game that has over 2 million user-generated levels from people all over the world
UK Channel 4 History Games – Trafalgar Origins, Bow Street Runner and 1066 are web-based
Routes to Better Science – Great set of games and even better mystery to unravel using your science clues
Nintendo DS Games being used in schools – Dr Kawashima's Brain Training, Professor Layton
A few other reviews of the conference from other attendees: Dawn Hallybone , Ben Betts
Check Teach Me This for more games-based learning resources.
Once upon a time there was a young boy, trapped in a grown-up's body, who longed to be a king. He worked hard each day to defeat his neighboring enemies, but each time the young boy and his civilization fell victim to a civilization with more advanced technology. The young boy consulted his advisors, near and far, on how to become a king. They told the young boy who longed to be king that he should concentrate his efforts early on to rush to produce an army of horsemen and to lead these horsemen to defeat nearby barbarian tribes, thus reaching veteran status. An army of experienced horsemen would stand a good chance of quickly eliminating a beginning civilization's few cities. The young boy who longed to be king agreed with his advisors and set about to put this strategy to the test.
Day after day, the young boy who longed to be king trained his horsemen armies and sent them to sack the capital citiy of the Mongols, but he was not fast enough. They had already developed a stronger archer army. He would need to wait, develop a more advanced technology, such as catapults and then launch an attack. But soon the Greeks and Zulus sent their emissaries to see if the young boy who longed to be king was willing to pay them tribute. With his catapult attack repelled by the Mongols, the young boy had to agree to a peaceful co-existence with his neighbors. The young boy surrounded the Mongol capital city with an army of knights and catapults and then left alone while he prepared for the ensuing clash with the Zulus who had quickly surpassed his civilization's technology. The young boy who longed to be king showed signs of his capability to expand his empire quickly with wise placement of his cities in areas that were protected by mountains and rivers. The Greeks were able to cross a narrow stretch of land to enter the young boy's expanding empire, but he soon placed a choke-point city and fortified it with several horsemen armies. The Zulus were a short boat trip from the shores of the young boy's prospering cities. He prepared for their impending invasion by stationing riflemen in his coastal cities. These he knew were effective in shooting down the fighter planes that the Zulus were first to develop and would soon send in waves to attempt to crumble his empire.
As the young boy who longed to king and his empire entered the modern era, it was a battle between two technologically advanced civilizations. The Zulus had the enormous and powerful bomber planes, but instead of building a squadron of these he attempted to spread his civilization to every available piece of land. Cities filled with the once great African warriors began to pop-up on nearby islands. The young boy who longed to be king continued his strategy of having most of his cities focus on science, thus maintaining a short technology advantage over the Zulus. With this, the young boy who longed to be king loaded a trio of spies aboard a fleet of battleships and sent them across the waters to the shores of the largest Zulu city. The spies were protected by an army of advanced infantry and easily stole the Zulu's great scientist Albert Einstein and their great builder Henry Ford. With these great people now working for his empire, the young boy was able to up-grade all of his military units. Victory was in sight. The Mongols fell to an attack of tank armies. The Zulus and Greeks could not keep the young boy from attaining his glory. And when the young boy who longed to be king was finally crowned, he knew as all wise kings who ruled before him knew, that "all glory is fleeting." But he would savor it while he could.
Long live the king.
Thanks to Mr. Glascock for posting this article to his blog. With the success of Guitar Hero and Rock Band, plans are underway to perhaps develop a video game that extends the range of virtual instruments to include the French horn and the flute. This is all speculation, but if you read the comments on the article many people have strong feelings about this. I've yet to dive into Guitar Hero, mostly because I don't find much appeal in repeating a sequence of colored dots on the screen. I love the music. Maybe it's my red-green color blindness that's make this less fun.
When Guitar Hero first hit the stores, I asked my students who where investing hours in it if it helped them learn to play the guitar. They said no and that cemented my decision to not pursue playing it. My logic was very weak. I love playing MLB The Show. It does nothing to improve my actual on-field hand-eye hitting coordination. At a stretch, it may remind me to always check the bases and know ahead of time where to throw the ball when it's hit. I still play. Many hours. So, the question is do you play a game to learn anything? Or in the case of Guitar Hero or Rock Band, is the virtual experience of rocking out to a virtual version of Aerosmith anywhere near as rewarding as just listening to the original song.
I think the key part of the argument is that Guitar Hero involves me in the music in a way that is perhaps more engaging than just listening to it. Okay, it's nothing like going to a live concert at the old Boston Garden, but if you've never heard Steven Tyler belt out a ballad, games like Rock Band open the door for you. If Orchestra Hero can open the door to hundreds of young minds to hundreds of years of amazing classical music then the video game has gained a feather in its cap.
Still I wonder if the simulated experience of a game like Orchestra Hero hinders a real appreciation of the music. For someone like myself who has only a few months of piano lessons as his entire performing musical education, I think I'd enjoy the opportunity to try out a few horn sections of a classical symphony. How do we cultivate a real appreciation for music so that gamers do not feel that Guitar Hero is a substitute for the real thing? I wonder what students think of the idea of Orchestra Hero.
I've been playing video games for almost twenty years. I feel like I could make a separate list for my favorite sport, adventure, role-playing, puzzle and strategy games, but this list represents a few from each category. These are the ones that stand out the most, the ones that had the right mix of challenge to keep me coming back for one more game.
Myst
Sokoban
Civilization
Harvest Moon
Karate Champ (tied with) Kung Fu Master
SimCity
Settlers of Catan
Return to Castle Wolfenstein
Call of Duty: World at War
Fieldrunners (iPod/iPhone)
I've been playing Civilization for about four years. It ranks somewhere near 3 or 4 on my list of Top Ten Games. I thought it might be interesting to keep track of my games and the strategies I employ for each game. I'm curious to see how my cause-effect scenarios play out. If you have never played Civilization, you can now find a scaled down version for the iPod Touch/Phone. This version, based on the latest addition to the Civ series, is available for the XBox 360 and the PS3. While the mechanics and options are the same on both the iPod and console versions, the Civilization Revolution game just doesn't play the same on a small iPod screen.
Over the last year, I've probably played Civilization Revolution at least 50 times. Any game that keeps you coming back that many times has something unique about it. At first, it was the interest to see if Civilization could be used in a middle school history class. They loved it. Pairs, small groups, solo, they figured out the basic challenge of building a thriving civilization. More about that later. I went into this game having exhausted all of the provided scenarios and wanted to see if there was a feature of a particular ancient civilization that I hadn't applied. The Aztecs start the game with the ability to automatically heal your starting warrior units. This is a big advantage as it allows you to swiftly eliminate the Barbarians and stock pile the gold you gain from them. But, something was different about this game.
My starting location provided a great opportunity to create a ring of cities that would be protected by mountains. My thinking was that 4 cites connected together would quickly advance my Aztec civilization. Three cites were built and booming when the Egyptians announced their presence. Somehow they had acquired the Invention and Steam Power technologies early in the game. These usually take about 20 turns to achieve. Veteran Legion armies were soon attacking my cities. A change of strategy was needed. Clearly, the Egyptians were not going to settle down and focus on pyramid building. They were set on eliminating my civilization from the game. I needed to wipe them off the map. I set a course to research the technologies that would lead to the Atomic Weapon. A few swift moves to develop tank and artillary armies provided just enough time to hold off the aggressive Egyptians until I could launch. The ballistic missile arched over my two remaining cities and smacked down on Thebes. Unfortunately, this had no effect in slowing down their advancement. I think I should have bombed one of the cities that was working towards building a space station. If I had destroyed those cities, the Egyptians would have had to start over in building the components of a space station.
The lesson learned: bombing a city is not that satisfying. The city looked the same as it did before I lobbed the missile at it. I still think my strategy of developing my civilization so that I have 4 cities in a ring will work. Maybe I'll play as the Egyptians next time.
Many researchers, teachers and avid game players around the globe believe the video game is much more than fodder for filling your extra time. The Games for Change website features several games that seek to tackle the complex issues related to global conflict, politics, poverty, public health, economics and public policy. Look for future reviews by students and teachers on the educational merit of these games.