Gaining Ground with Online Grammar Tools
Students have access to many educational tools via their computer, but when it comes to grammar help it's harder to find a resource that meets middle school students at their level. Popular grammar software programs, such as Grammarly, Whitesmoke, and Ginger (all fee-based) target adults and do little to help students know when to use its, it's, who's, whose, a lot, they're, their and other frequent grammar pitfalls. Each year, I scour the web and Apple App Store for grammar tools that meet the wide-ranging grammar needs of middle school students. Below are my top recommendations.
WPP Online (Writing Practice Program) – Our school is fortunate to have made this program available to all students. Each 
student has an account with access to many writing resources. Not only can students submit a piece of writing for a computerized analysis of strengths and weaknesses, it provides a set of suggested review video lessons based errors in the submitted piece. Students have found this feature very helpful as we've worked on various writing assignments throughout the year. Another feature that stands out is how the video lessons are appropriately leveled for students struggling to identify a verb all the way to those who are ready to tackle misplaced modifiers. Heading into the summer break, WPP Online is a great way to review a year's worth of grammar and writing lessons. It also has a short SAT Prep section.
noredink (free website, each student has an account connected to a teacher page) – I've noticed over the years that many grammar websites present a series of multiple choice type questions that struggle to maintain student interest. Many grammar websites are designed with adults in mind and often have sentences with topics foreign to teenagers. noredink uses a quick student survey to gather student topics of interest and uses those topics in their grammar exercises. This is the only online resource that I have found that provides accurate practice in punctuating sentences by allowing students to drag and drop the necessary punctuation marks into the sentence. Feedback to students after incorrect responses is written at their level. The site remembers their areas of needed practice and provides an easy to read progress chart. Similar to WPP, viewing student progress is accessible to teachers and allows them to identify key areas to focus on for future instruction.
iPad/iPhone Apps – Save your money and stay clear of the App Store. I have yet to find an app that provides something more worthwhile than picking up a paper-based grammar workbook and working through those lessons. For younger students, several apps exist, but the middle school market is wide open. The few apps (GrammarPrep) I had used with students via my iPad now appear to not work with iOS 7.  A better use of time and money would be to use the Grammar Bytes website on your iPad/iPhone. Students have enjoyed working through an increasing set of grammar issues while earning phony prizes, such as fancy cars. The explanations for the grammar rules are bit technical for middle school, but they're concise and easy to access. This site best serves the widest range of grammar skills with each set of exercises allowing students to work from a basic level of application of a grammar rule to a very advanced level.
Grammar progress is best made in the context of the student's actual writing, which makes WPP the best all-around resource to help make significant grammar progress. Spending just 20 to 30 minutes a week using WPP or one of the other above online resources would be an ideal way to extend and enhance the English skills of any student this summer.
If you have found a helpful online grammar resource for your middle schooler, please pass it along.
If you've been on a great trip recently and have photographs or video of that trip, you could create a short video haiku poem about a part of the trip that says much more than "I went to this awesome place. It was super fun!"  
Using the 5-7-5 syllable haiku format, create a poem that captures something about the trip that the photograph or video CAN'T easily show. Try to avoid summarizing your trip experience. Instead, focus on a particular moment of the trip that stands out to you.
VIDEO HAIKU SAMPLES
TUTORIAL: HOW to MAKE a VIDEO HAIKU in iMOVIE
In my last post, I lamented the limited number of quality apps available for middle school students. How many kids are walking around their schools with a MacBook? Several thousand. And that's just here in Shanghai. Granted, not everyone is carrying around an app-enabled device and not everyone is eager to spend all of their free time developing their wordsmith skills. But, if you are looking to spend a few dollars on an app that has a clear benefit to your middle schooler then the following ten apps get this teacher's vote (and many of my 8th graders):
Word Development
You'd be surprised how many kids have never played Scrabble or a variation of it. My students have enjoyed playing against me in each of these games. I set a high score and they try to beat it or we square off against one another. I've been humbled by a few of my students when we squared off.
Grammar
Its bean hard to find an reliable app that's meets the wide range of grammer issues most middle schoolers' face. These two apps are essentially workbooks adapted for the iDevice, but Pearson has the most comprehensive set of age-appropriate exercises and a decent progress-tracker.
Reading
Essay Support
Has anybody else noticed that the App Store does not really offer much for all of us teachers and students who were sold on the MacBook as the gateway to quality educational software? I teach middle school language arts. Each year we spend a lot of money on vocabulary workbooks and it got me wondering if the App Store could offer anything that would save a few trees and maybe help students with grammar practice as well. I checked the App Store and was quickly disappointed to find not much that really caters to teachers and all those students in 1:1 laptop programs. Sure, there were lots of vocabulary programs for people wanting to improve their foreign language skills, but nothing targeting the millions of students and thousands of teachers around the connected world that try to improve vocabulary use. Why app developers are not targeting teachers and even asking them, 'Hey, what can we build that will help your students learn what you're trying to teach them?' is a mystery to me.
Here are my two cents. For starters, keep the price point less than $10. None of this $29.99 craziness. I would happily pay ten bucks for a quality app that helped me accomplish one of my perennial teaching goals: helping students read from a variety of texts. Key features need to help students record the books they've read and their reviews of them. Students who do not read often claim they don't know what to read. Part laziness, but still a lot of truth in their claim. The App should have a quick interest survey tool to help make book suggestions that are marked by reading level. The selling point for all of us teachers would be a reading diagnostic that provides a few standardized test-type reading passages to help determine a student's ballpark reading level.
The App should distinguish itself from the reading inventory apps/websites like Goodreads or Shelfari in a few ways: goal setting and pushing varied level-appropriate reading content from the web to the student based on what they've read. For my 8th graders, I don't think it's unreasonable to set a goal of 20 books for the school year. Donalyn Miller, a Texas 6th Grade teacher and author of The Book Whisperer, sets a more Everest-like goal of 60 books for her students. It's a simple truth that the more a student reads the higher the yield of reading progress for the student. If the App helped the student set a goal and used some of the features found in the successful health apps 100 Push-Ups and 200 Sit-Ups it would add the proven level-up aspect that appeals to the gaming masses.
For all of my technology cheerleading over the last few years, I'll be the first to admit that the educational revolution that the laptop was supposed to launch is still slowly unfolding. I had hoped that my students would be using their MacBooks to benefit from the vast and varied newspaper articles, podcasts, forum discussions, blog posts, digital stories, eZines, student-produced movies and short stories. There's a lot of crap on the web and then there's a lot of content written at or above a 10th grade reading level. An App that could sift and send appropriate reading content to students would be ideal. Getting students to comment on it would be an added bonus.
App developers. Ask us what we will pay for. We don't just want time-savers. We want to take advantage of technology in ways that clearly helps us help students make progress in a specific area. Reading may be shifting from print to digital forms, but the fact remains that the more students read the greater gains they make as students.
The App Store does have some quality apps for the Language Arts teacher. I'll post my reviews of my favorites next week.
Another boat carrying 8th graders has been lashed to the dock and I bid them farewell today. We made it. They survived the foreign text of A Midsummer Night's Dream and made meaningful connections to Atticus Finch in To Kill A Mockingbird, but it's hard to really measure and document student growth in a Language Arts class because of the many subjective ways we typically interpret growth as readers and writers. I just started the National Board Certification Process of English Language Arts and the first entry for the portfolio forces you to prove that your reading and writing teaching strategies are effective.
Entry 1: Analysis of Student Growth in Reading and Writing

In this entry, you select four student work samples from two students. Two samples are responses to print and nonprint text, and two samples are responses to writing prompts. Your analysis of the submitted student responses shows how you support and analyze students' growth and development as readers/interpreters of text and as writers. Besides the student work samples and Written Commentary, you provide the assignments/prompts as well as the rubrics or scoring criteria you used to evaluate the student work.
The five paragraph essay response to a novel is still the standard summative assessment method for most English classes. Last week, I completed another ten-hour round of grading and responding to 80 essays on To Kill A Mockingbird. Overall, the essays demonstrated a solid understanding of many of the complex themes. I can feel good about how I spent the last six weeks. Students appeared to generally care about Atticus and Tom and Scout and this troubled place called Maycomb. But, like Maycomb, there's something just not right in how many of my students approach essay writing – or even writing in general. Let me say that I still feel that learning to craft your thoughts in a coherent and convincing manner is still an important 21st century skill for students to demonstrate. However, if I know that a student will score the same as or below his previous essay score because I haven't spent a significant length of time actually teaching essay writing, how is this a useful assessment practice? How am I really collecting useful data that supports progress as a reader and writer? The five paragraph essay tells me who knows how to write an essay, not as much about how they've grown as a reader. You can make many sound arguments for how the essay does indeed demonstrate many specific reading and writing skills, but that's not what determines the grade. And that is what matters most to the student.
After reading this year's set of essays and thinking about our school's three years of experience in a 1:1 laptop environment, this is what I've come to worry about: the computer enables a generation of copy-and-paste essay writers who believe that they are actually writing, putting together their own original ideas, when in fact they are just massaging chunks of Cliff-notes and sample essays. This is nothing new. Cliff notes, Spark notes, there will always be something for those who feel that they do not have something of their own to say about a topic. And that is the saddest truth. If students leave my class and feel that they have nothing to say about anything then I've failed as a teacher. If we cannot equip our students with the basic skills to form their own original ideas then school is largely a waste of time. Many of my students and their parents may argue that school is the place where the teacher tells them what to memorize; a high grade on the test means significant learning has transpired. I'm not really adding anything new to this debate. Schools will hopefully retreat from a test-centric approach to teaching reading and writing and focus more on providing opportunities for students to believe that they have something of value to say in a variety of texts. The computer appears to have lulled many students into thinking that they are truly engaged in the writing process because they are on the computer and moving words around on the screen. Using the thesaurus, Googling for relevant quotes and anything related to the topic. I do this also when I'm writing about a topic, but I understand that I'm developing my ideas whereas my students are just fishing for filler to make their essay look like an essay. For all of my interest in using technology to help students become stronger writers/storytellers, the essay still highlights what technology does so poorly – make kids think for themselves.
I'm no longer riding the bandwagon that the computer is an essential tool to being a literate person in this digital age. Many, like Neven Jurkovic, will say that "writing in digital spaces will provide learning opportunities you won't get from traditional writing assignments." True, but does it mean it's helping the students communicate more effectively. The type of writing that Jurkovic details, such as blogging, is much more authentic than the traditional essay, but it all comes back to the key part of the student having something to say. Just because you put your ideas in a blog does not mean that they are effectively communicated. I've used blogs, wikis, iWeb pages, Google docs, and digital stories over the last few years and for some students it was just what they needed in order to express themselves in a convincing manner. Many others no so. It all hinges on creating an authentic purpose or motivating the students to want to share their ideas for more than just a grade.
One of the parts of my job that I love is being able to share my reactions to the many great books available for young adults. The Book Thief by Mark Zusak is my latest addition to books I cheerlead for my students. It's not just the novelty of the grim reaper as the narrator of a story set in a German town withering under Nazi domination. It's the feeling Zusak creates for all of his characters, even death.
One of the standards of our reading program is for students to demonstrate proficiency in analyzing a novel's theme, character transformation and author's choice of literary elements. By last term of the year, I tell students that once they've scored 48 out of 50 points on more than half of their reading responses this year, they no longer have to write an extended response and may choose their own way to respond to what they've read. I was curious to see students would respond to these loose parameters. Would they write a pithy paragraph just to satisfy the assignment requirements or would they continue to make earnest responses. The latter was the norm. Below is a response from a student after completing The Book Thief.
Hi Mr. Banaszewski. As I have passed the requirements that you have set, I have opted to write my reading response in a… different style than I usually do. I also will not be including a paragraph that summarizes the book, as I know that you have read this book (and thank you for recommending it to us). Certain grammar and spelling issues in this response are intentional, and were made so that my thoughts and the way I wanted certain things read would come across the way I wanted them to.

It's almost two in the morning, and I still have a book clutched in my hands, still leafing through the well-thumbed pages that are commonly found in novels borrowed from a library.

I know I have school in the morning, and in about five hours, I will have to drag myself out of my bed and greet the morning sun as it rises above horizon and into the sky.

However, considering my state of mind in the mornings, the only thought that my sleep-starved brain will be able to form will be something along the lines of, "I hate you Zusak and your terriblywonderfullybrilliant book".

But right now, it's dark and the sun's still on the other side of the world, and all I care about is right now, right here, and I continue to leaf my way through the book in my hands, the only thing on my mind being Liesel, the German girl with blonde hair and brown eyes still alone, writing in the dark basement until the bombs strike and rubble is everywhere.

While Liesel writes her story in the basement, and I sit on my bed, for a brief moment, I feel as though I can connect to her, right before the bombs rain down from the sky like oversized rain droplets. We both know the power of words. We have both felt them, and now, right now, right now while my eyes continue to flit across the page, I am the one captivated by reading, and Liesel, shackled by paper chains is the one captured by writing and the feel of a pen sliding silkily across her notebook paper.

Another page or two turn, and Death is rampant and everywhere. He is by the fire in the Hubermann's house, by the road where the children of Himmel Street play soccer with a ball of rags, by Frau Holtzapfel's house where Liesel read to the elderly woman with two sons that have already had their souls reaped by Death, long, silver crescent-moon shaped blade in hand, face hidden in the shadows of the hood pulled over his head.

Oh right – I forgot. Death reaping souls with that long, silver crescent-moon shaped blade – that's a stereotype of what Death looks like; how he does his job. He doesn't use scythes to collect the souls of the fallen, and neither does he wear a long, black, hooded cloak whose hem trails whispers upon the ground he walks. (Unless, of course, it's cold outside, and Death needs something to warm him.) Death doesn't enjoy the job he has, and neither is war his friend.

(And Death is haunted by humans)

It's one reason why I was so entranced by The Book Thief – there was something about the way Death narrated the story that was so captivating. How he phrased his sentences, how he used colors to describe events. ("First the colors.
Then the humans.
That's usually how I see things.
Or at least, how I try." (3))
There's something about how he speaks, how he tells the story that made it such an engaging read. His speech is elegant and refined, and you, the reader, appreciates his eye for detail. At the same time I don't find this book interesting because it's detailed, but rather how, how things, events, subjects, how they're described. For me, it was a fresh perspective – something I hadn't seen before. And that was how the first page drew me into the book.

Hook. Line. And sinker.

And ever since that day when I picked it up in the library, the book hasn't left me.

"A DEFINITION NOT FOUND IN THE DICTIONARY
Not leaving: an act of trust and love,
often deciphered by children"
(37)

However, to be honest it hasn't really been that long.

This book hasn't exactly "left" me, because… it's one of those books that change your life. And when I say this, I need to say two things:
1) Change your life in a positive way.
2) The "change"… it doesn't need to be life-changing.

For me, the book was a change of perspective. A different way of looking at things.

It has a childish tone, but yet it talks about Nazi Germany, the Holocaust, bombings, death, the power of words… and at the same time, throughout the novel, you have Hans with his accordion and his soft, silver metal eyes, and soccer out on Himmel Street with the kids living in the neighborhood. You have bookapplehampotato thievery, and you have Rudy who is ever so insistent for a kiss from his best friend.

And then you meet Max, and somehow… somehow he is a mixture of both the serious and the child-like aspects of the books. Max, the Jew that has come to hide in their basement. Max, the Jew that is causing HansRosaLiesel to live a lie, everyday, everywhere. And yet, Max, Max with his hair like feathers becomes friends with Liesel, and she gives him weather reports of tightrope clouds in the blue sky and leave him little presents (toysoldiersandsoccerballsmadeofragsandstones) and reads to him when he's sick, after building him a snowman in the basement with buckets of snow brought from the outside.

That's how friends are made, you know.
You meet someone.
And suddenly you just begin to care so much.

The books that Max write for Liesel are about his life and Germany – how he sees things. The drawings that Max doodles with his paintbrush – those are the ones that I look at and take a step back at. They are the ones that provide a new, fresh, perspective, a new way of looking at things. And I like that. I enjoy it. Too often, we are caught in righthere, right now, only us, no one else. And it's too easy to shut the rest of the world out and live in a little protected bubble.

I've spoken about Max already, and I feel as though I should address some of the other characters in The Book Thief.
But to be honest, I love Max, and his "I will punch Death in the face when he comes for me" thoughts and his "stupid gallantry" as Death puts it. But there are time when I am reading, and Max makes an implication that simply put is, "It's okay if I die – I don't matter anyway," simply because he is a Jew.

And I can't imagine what that's like.
To want to die even if it isn't your fault.

It reminds me of Frau Holtzapfel's son, the one who came back after his brother died in war. The one who killed himself because he wanted to live.

What I love about the characters in The Book Thief is that they're all so richly developed, they all have their own characteristics and their own personality, and while often I read books and feel as though the main characters, the heroes and heroines are too close to perfect and that their flaws could be argued as distinguishing traits that are actually good, in The Book Thief, Liesel steals and is stubborn, she thinks about herself before her family first and fights and plots. She isn't perfect.
But it just makes me love her more.

Oh, and some quick pieces of evidence for my examples:
1) Stealing (books, potatoes, hams, apples, etc.)
2) Stubborn (refusing to take a bath)
3) Thinks about herself before her family (using the coin to buy candy with Rudy, eating all the chestnuts and other food herself/with Rudy)
4) Fights (when the two boys mock her for being illiterate – I love how she stands up for herself, even if she uses methods that are not exactly… socially acceptable)
5) Plots (the ham stealing incident)

Anyway, the depth of the characters is another reason why this book has not left me (and never will). The book just makes you fall in love with the cast – Hans and his accordion music by the fireplace with his silver, melting eyes; a man that knows when to leave and when to stay. Hans, whose soul sat up when Death came for him.

And there was Rosa, "a good woman to have in a crisis", and the thing is, is that I hated Rosa Hubermann in the beginning, because she swore and beat Liesel and when I was reading about the frightened child sitting in the car with a woman swearing at her while brandishing a wooden spoon, I immediately disliked her. But then later, you realize Rosa showed her love for Liesel differently, and I found it amusing that she would lecture to Liesel about being hardworking and yet make her foster child carry the laundry and clean the spit from Frau Holtzapfel off their door.
And then there was Rudy, persistent Rudy who just wanted a kiss from his best friend. Rudy, who had hair the color of lemons and gave the dying pilot a teddy bear, because it was the right thing to do. Rudy, who wanted to prove himself that he wasn't worthless and ran four races and won three. Rudy, who eventually did get his best friend to confess that she loved him, but only too late.
And then there was Max, with his hair like feathers (and twigs, when it wasn't washed), the Jew who would doodle his thoughts on the Nazis over painted pages of Mein Kampf (I found that rather amusing) and tell Liesel that "it was the best book ever" because it had saved his life. Max, who fought others when he was young and never stopped.

The characters… they were the ones that gave me such an emotional response to the book. After going through over 500 pages with the cast and have to watch them all lie motionless on the ground with their eyes blank and dead… it made tears well in my eyes drip down my nose – and it's all because Zusak does an absolutely amazing job of taking the reader through these characters and let them know these people trapped in the pages. He makes them care about LieselRudyHansMaxRosa and when they're all gone, ripped away by the bombs dropped on Himmel Street – the response is immediate and it's unbearably emotional.

Right now I'm really struggling to convey what I want to say through these words, and their power has failed to pass on my meaning.

But anyone who has read The Book Thief will know.

It's a book full of wonderful characters and is written in a fresh style. And it has a promise.

At one point in this book, Death states, "This book will restore your faith in life." Or perhaps it was humanity. I can't remember – the details seem fuzzy and blurred like a dream in my memory. In any other book, it would've sounded arrogant. Conceited. The dictionary on my MacBook has given me another synonym that says, "too big for one's britches". (Okay, I kind of laughed a little in my mind when I read it.) But in The Book Thief, with silver, melting eyes and hair like feathers and Nazis everywhere, Death makes it sound like a promise.

(And that isn't something a lot of books are able to do.)

When I finished the book, I felt as though the book had indeed fulfilled that promise. It had restored my faith in a way that I can't exactly explain. Liesel loses everything during that bombing, and even when it's over, she still has words. She still has something. And it's encouraging in a way – you know you're not alone.

And it's slightly past two in the morning, when I'm thinking this, and I still have a book clutched in my hands; the domino-riddled cover facing me, the plastic cover held by my tear-stained fingertips.

The sun will peek at Shanghai with a few rays in a couple of hours, and I know that it is time for me to sleep.

And when I shut off the light, all I can think about is The Book Thief.

(We are all captivated by words)
Each year I resolve to blog more frequently. I often wonder why I keep a blog if I don't post to it regularly. Maybe I think of it more as a time capsule of my ideas and research. Or maybe I'm just lazy. I thought posting to my blog at least once every other week was a realistic goal. Looks like it might be once every two months. So I better make this a quality post.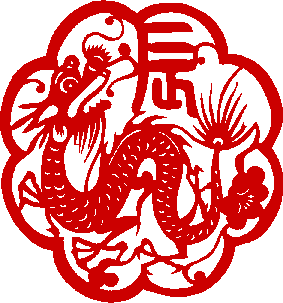 Lots of ideas lately. First, I was searching for others online who were interested in taking advantage of students' interest in video games by creating a back-channel or gamer layer to my class curriculum and found Jess McCulloch's very cool work in Melbourne. He's even added the augmented reality layer by making his learning-game take place outside the classroom. Now, how do I take a typical Language Arts curriculum for 8th grade and create a digital game that takes advantages of things like earning XP (experience points), completing quests, unlocking special content, and collaborative/guild problem-solving all while stealthily improving their reading and writing skills? If there's anything like this out there, somebody let me know. I attended the Games in Learning conference in London two years ago and once again I didn't see that many teachers there that wanted to develop their own games. That day is coming soon when the game-developer will be in high demand by schools to build games for their specific curricular initiatives.
Last night, I spent far too long researching independent reading incentive programs. After a short search on the English Companion Ning, it appeared that Reading Plus and Scholastic's Read 180 are leading in this area, yet neither of these use any type of game elements from what I could tell from their websites. Not that they need to. Getting kids to read independently isn't going to happen if you rely on those token reward systems. But, a game environment that not only kept track of the books that kids read, but also provided appropriate texts from different genres and appropriate places online (blogs, podcasts, newspapers, magazines) would be one step in the right direction. Add to that a gamer layer where students work through a series of tasks that involves them accomplishing their own reading goals (total pages or minutes read) or a particular challenge like reading a classic novel and it's more than just having kids collecting info on the books they've read, which is what I've tried with my students in the past when we used GoodReads. Maybe add in a component where kids can check their reading comprehension level and a tool that offers up a challenging set of books to read based on their reading comp score. I've tried using a blog for two years now and it's just been so clunky that it hasn't met my expectations.
Second idea involves on-going thoughts about e-portfolio systems and how to make the most of a laptop learning environment. Currently, I use Moodle for students to turn in most of their assessments. Moodle is great for this and for grading quizzes. Beyond that it does little to help me pull together the students' work in one place where all interested parties (me, the students, parents, support staff) can easily reflect on it, notice areas of strengths and weaknesses and most importantly note evidence of making progress towards the learning standards for the year. What if you had one space, both on their computer and synced online, where each time they uploaded any of their summative assessment they would self-assess with a corresponding rubric and this would be stored in one place. While I'm assessing it, I can make notes of areas of needed review, link to online tutorials for remedial help, indicate where a student is on the standards-based reporting spectrum (below, approaching, meeting or exceeding) and offer any other feedback to the student. The key piece is that I can use the digital environment to keep a running record of areas of need much easier than I ever could with the paper-based system (or so I think). What if you had one page with all of the standards for the year and when you click on one, say Student is able to write an effective essay with a clear thesis statement supported by sound evidence and reasoning the assignments that've been tagged to SHOW that the student can do this instantly become available. This is what standards-based reporting is supposed to achieve. Isn't it? This idea probably isn't much fun for students so what if it was more of a thematic space based on essential questions or used a metaphor like a suitcase and you had items, such as a book or globe or calculator that brought you to the related works for those subjects. I just don't think the kids will be excited about a portfolio until late in high school or college when they see the real value of it. What if you used an acronym like  PICASSO (Personal Inventory of Creativity, And Self-Sustained Observations)? Kids would see it as a work in progress. Hey, what's that you're working on there? Oh, it's just my PICASSO. Maybe. Sounds better than portfolio.
Lastly, two very quick shout outs of two new storytelling tools. Cowbird. One powerful image. One powerful story. I'm heartened that in this hyper digital age, it's clear people still want to hear a good story. And there's lots of people out there who have stories to tell. Friends over at the Center for Digital Storytelling have launched their first of hopefully many apps. SharedTime allows you to see a collection of stories about volunteering. I always found it hard to first find a collection of quality digital stories online and this app eliminates that search. Those folks in Canada know how to put together slick digital storytelling devices. Check out the National Film Board of Canada's app!

1000 W0RDS by `yuumei on deviantART
A student shared this powerful story with me (thanks,LuYi). Deviant Art. Not really deviant. I often think about how students who are fans of sites like these see themselves as deviants or those who deviate from the norm. That's a healthy thing for teens. Perfect connection to our recent reading of The Giver. Jonas wanted a world where you could express yourself in powerful ways, such as those illustrated by yuumei's art.
Time to finally update my digital storytelling work. I wrote Digital Storytelling Finds Its Place in the Classroom over ten years
ago. It's still one of the top ranked articles on using digital storytelling in the classroom. Back then I was teaching 4th Grade in Lexington, MA and we had just two iMacs in our classroom. Now, I find myself teaching 8th Grade Language Arts in MacBook 1:1 middle school and feel pretty good about having helped students and teachers create close to 500 digital stories on a few different continents. I tried as best as I could to collect samples along the way, but that didn't work out so well.
Finally, I've sat down and put together a site with about a dozen of them featured on it. More importantly, I'm sitting down to write a follow-up to that article first published in 2002. What have I learned about what works in digital storytelling in the classroom and what do I recommend that teachers avoid? I remain convinced that digital storytelling is a memorable experience for students, far more engaging than the traditional essay or personal narrative. However, I started down the digital storytelling path because I wanted to find out if technology could help my students become better writers. The jury is still out on that one. But what remains clear is that our primary concern as educators should be teaching what exactly makes an effective story – before and after digital media elements are applied.
Here is the presentation (Keynote file) I gave recently at an Apple Education event at Concordia International School.